Hello there, esteemed Verified member!
We're thrilled to introduce a fantastic opportunity for you to spread the word about Elocarry and be rewarded for your referrals. Here's how it works:
Become Verified: First and foremost, make sure you're a Verified member to unlock this exciting referral program.
Share Your Unique Elocarry Link: Share your personalized Elocarry referral link with your friends and acquaintances. It's as simple as that!
Commission Eligibility: To be eligible for a commission, your referrals need to make a purchase of over £20.00 from our store using the link you provided.
Earnings Withdrawal: Once you've shared your referral link with your friends or within various public communities, you can easily withdraw 10% of every sale generated through your personalized link. This can be done through your withdrawal panel. There is no withdrawal limit, you can withdraw at any amount!
Enhance Your Marketing: To further boost your marketing efforts, you can utilize our provided banners and promotional materials. Attach your unique referral link to your preferred image or content and share it across forums and community boards to maximize your outreach.
Example case:
Attach your favourite marketing material to your forum signature.
Embed your referral link to the image.
Profit. 😉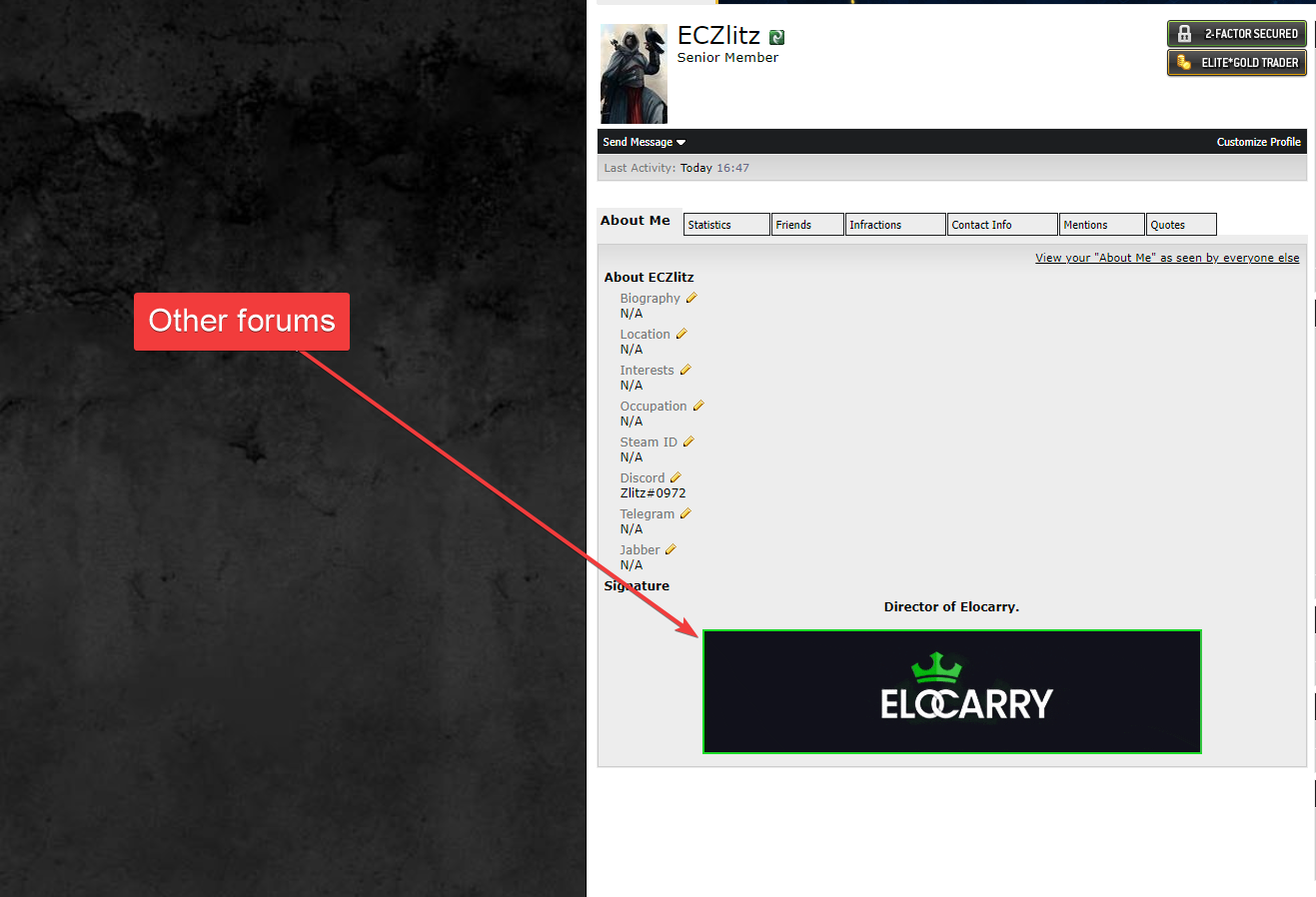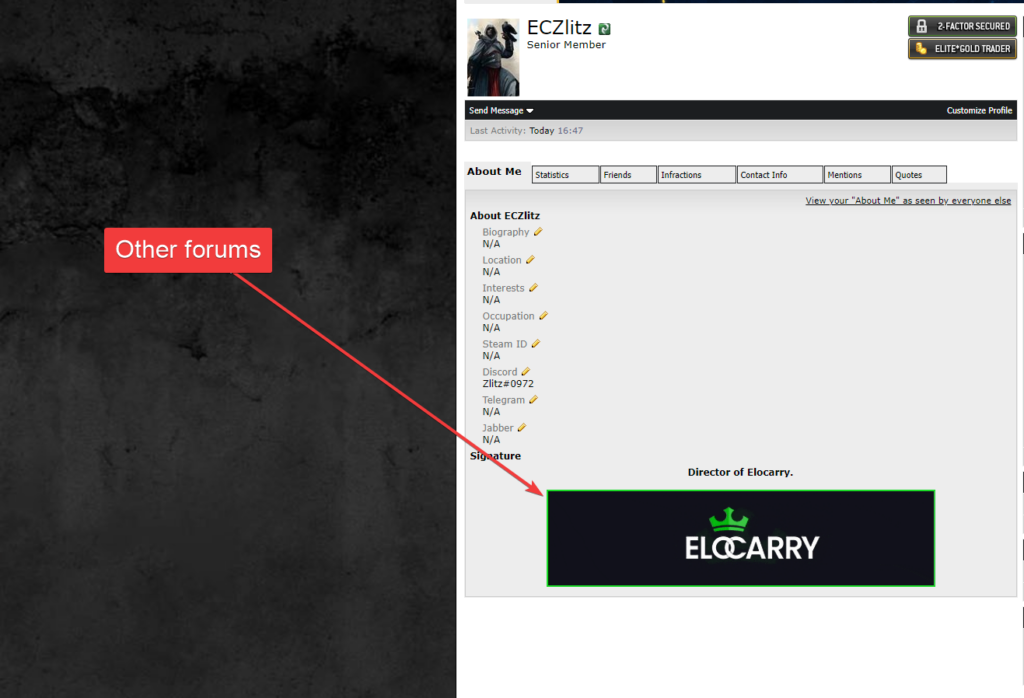 In addition to these tools, you can explore other marketing materials we offer to help you make the most of this opportunity. Let's make Elocarry the talk of the town together!
Find your referral link here. | Find marketing material here.