Hello,
You may have Googled "Elocarry cracked" or "Is Elocarry a scam" and landed here. To our official webpage.
I want to first address the "cracks" that you may have come across when Googling our name.
Elocarry cracked:
If you have downloaded or paid for one of these "Elocarry cracks" you'd already know that you have been scammed because you haven't been able to use Elocarry from those sites. My advice is that you run tools like Malwarebytes or other Anti-virus tools to clean any unwanted viruses from the software you were told to install.
Additionally :
I see these sites advertise that we support certain regions.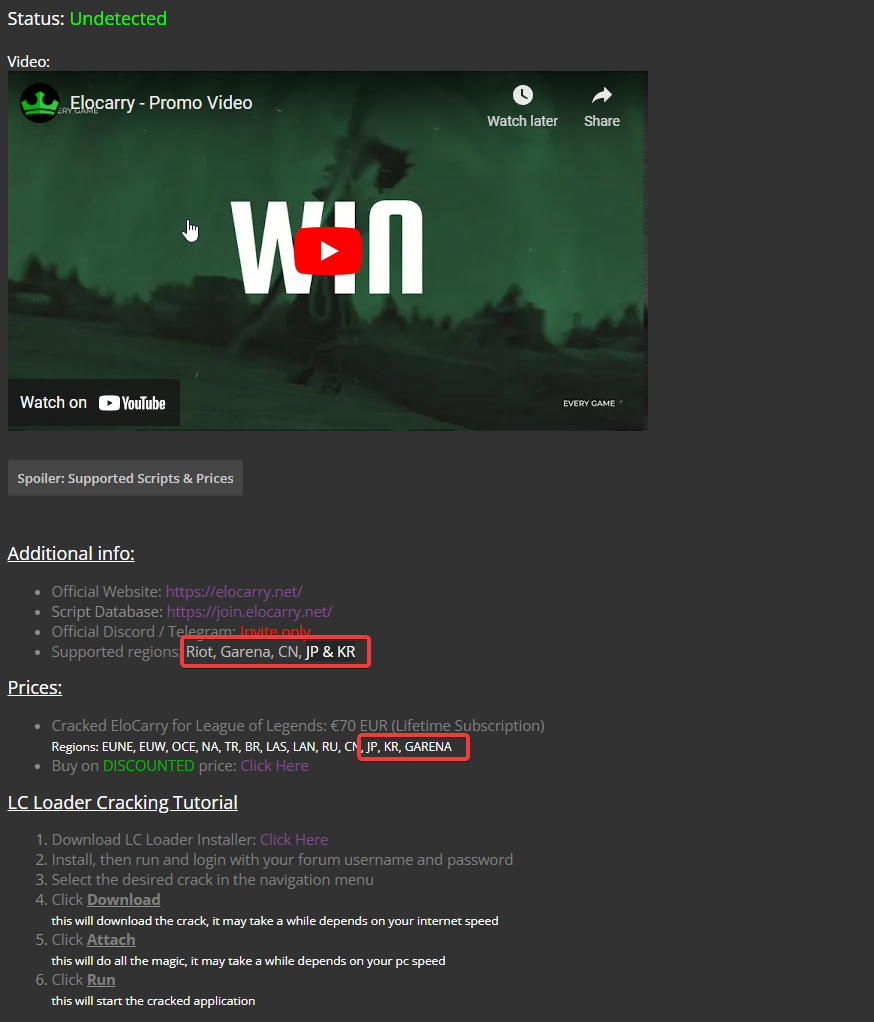 You can find our official feature list only on our website.

If you are one of those that have viewed this scam site, please get in touch with our support team. We will happily provide you with a free invite code.
Elocarry scam:
Elocarry has been around for quite a while now! We have had some of the most popular names work under Elocarry, from xSalice, Imklokje, Vector, Obsidian, Dencelle, and many more! I personally (Zlitz) have been working in the cheating industry since 2013, since Starcraft 2! Does anyone remember the legendary VCMH? 🙂
It's fair to say that maybe platforms that have been around a long time and have popular developers work for Elocarry may not be enough to convince you?
Well, check out some reviews that our customers have left us over the years on our homepage. If that still isn't enough to convince you, get in touch with our support team and we will grant you a 24-hour membership so you can see for yourself!
If you have any questions please feel free to get in touch with us. We'd love to help!
Kind regards,
– The Elocarry Team